IRO Star G2
The IRO Star G2 incorporates many of the latest feeder developments into one neat package.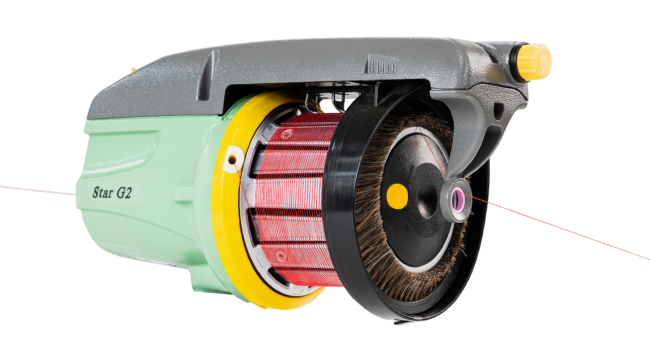 Making use of a new and improved mechanical sensor system, and using our permanent magnet motor technology, IRO Star G2 ensures perfect speed regulation with dramatically reduced power consumption. The user-friendly design ensures easy handling and operation.
IRO Star G2 is perfectly suited for weaving finer yarns at lower speeds on both new installations and as a retrofit for older weaving machines.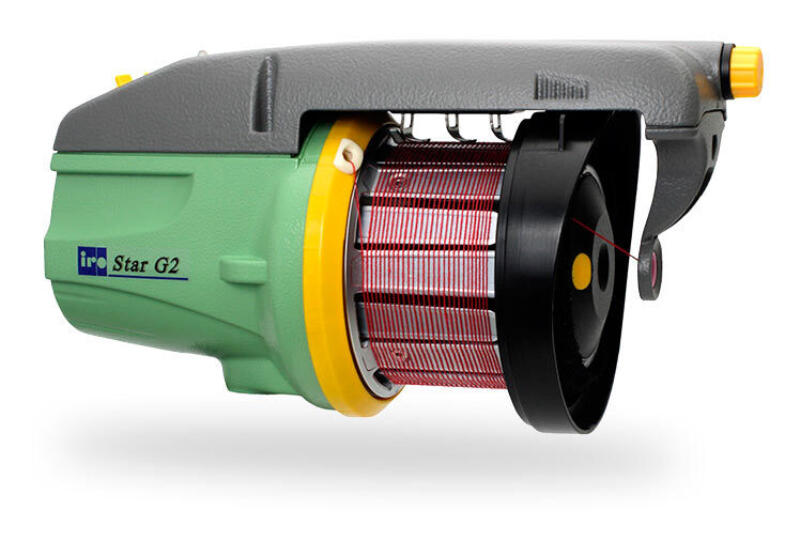 S/Z Switch
Mechanical sensor system
Easy balloon adjustment
Separation setting
Spool body
Permanent magnet motor
Soft spool body seal
The components
S/Z Switch

Used to set the directions of rotation, or to activate the standby mode.

Mechanical sensor system

New improved sensor system ensures optimal tension control and includes an integrated yarn break sensor.

Easy balloon adjustment

Adjustable knob for easy and precise brushring adjustment - even when the feeder is running.

Separation setting

Stepless yarn separation adjustment - without the need for any tools.

Spool body

A uniquely designed, high quality, surface treated spool body gently handles a comprehensive range of yarns, providing the optimal yarn "take-off" tension, and ensuring the minimum amount of dust.

Permanent magnet motor

A powerful maintenance-free "permanent magnet motor" ensures low energy consumption, low operating temperature and high torque at all speeds.

Soft spool body seal

Prevents dust and lint penetration of the ball bearings.
| IRO Star G2 | |
| --- | --- |
| Maximum speed: | 1200 m/min |
| Yarn count range: | 120 – 2 Nm and 20 – 3500 dTex |
| Yarn separation: | 2,2 mm |
| Sensor systems: | Mechanical |
| Spoolbody diameter: | 110 mm |
| Dimensions: | 190 mm height, 305 mm length, 150 mm width |
| Weight: | 4,7 kg |
Spare Parts / Exploded view
Questions?
Submit your data and you will be contacted by one of our experts