TEC
Weaving machine controlled (CAN) active tensioner
The TEC is a proven and reliable programmable tensioner suitable for all modern rapier weaving machines equipped with CAN, fully controlled and set via the weaving machine panel. The TEC can also be equipped with optional automatic cleaning.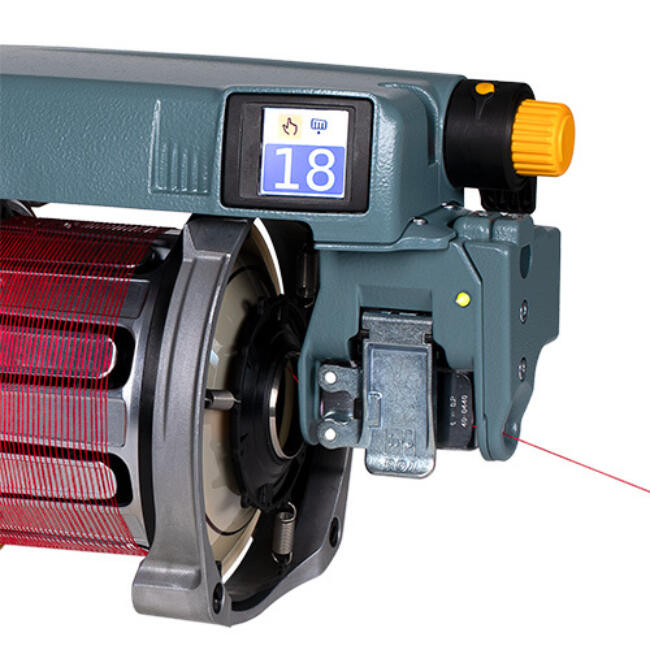 Advantages

Extremely fast and precise operation
Compact modular design
Integrated pneumatic cleaning
Suitable for most yarn types
Excellent yarn tension regulation, reaction time 2,5 ms
for maximum effect.
The tension leaf used has a long braking surface.
Good knot passage, tilts the leaf (1,4 g) to reduce yarn tension peaks
Easy handling
Low dust accumulation
Compact and integrated into the weft feeder
Good wear resistance
Industry 4.0 ready
Questions?
Submit your data and you will be contacted by one of our experts