ATC-W for X3
Active Tension Control
The unique function of ATC-W is to automatically maintain consistent yarn tension at a pre-determined level unaffected by variable external factors such as bobbin size or yarn quality. The required tension is easily set and monitored on the ATC display. Once set, the system constantly regulates itself ensuring consistent yarn tension during the weaving process.
ATC is designed to be used with Luna X3, Chrono X3 and XD X3 weft-feeders for new installations, or to be retrofitted on existing installations as an upgrade option provided that the weaving machine is equipped with CAN communication.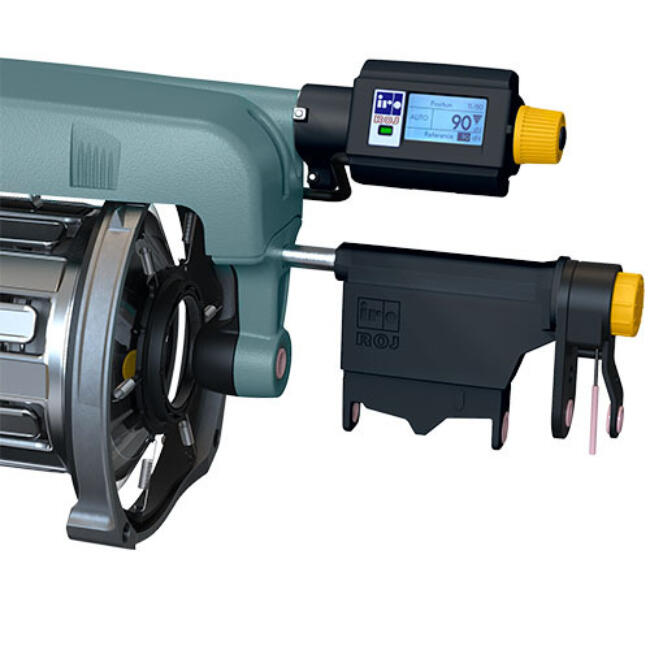 How it works
The yarn tension is constantly and accurately measured by the ATC sensor unit, sending a signal to the ATC operator unit.
Inside the operator unit a motor and gearbox are controlled to automatically adjust the position of the flex-brake on the weft-feeder resulting in consistently stable yarn tension at the level required.
Advantages

Reproducible and transferable settings
Yarns of all varying qualities can achieve high productivity with a controlled stable tension
Yarn tension differences between bobbins is eliminated, resulting in high fabric quality
Reduced production costs and increased machine efficiency
Easy and intuitive handling
Robust, energy-efficient system for stable yarn tension
No longer any need to check yarn tension when bobbins are changed
Easy to retrofit on existing X3 feeders
Industry 4.0 ready
Questions?
Submit your data and you will be contacted by one of our experts